Professional High Performance Indoor Air Quality Monitor with Multi-sensors CO2 TVOC PM2.5 HCHO, Commercial Grade with RS485 WiFi Ethernet
Brief Introduction
Product Tags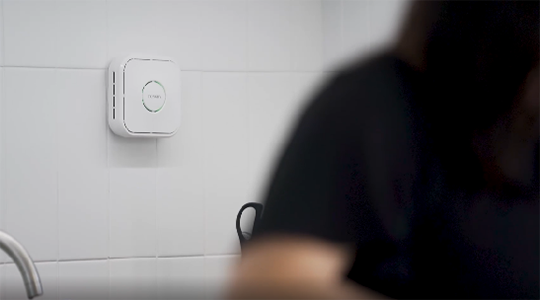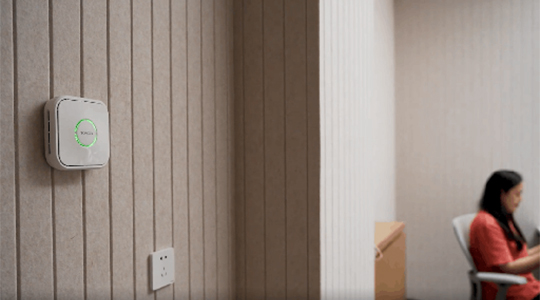 • 24-hour online real-time detecting indoor air quality, upload measurement data.
• The special and core multi-sensor module is inside, which is designed for the commercial grade monitors. The whole sealed cast aluminum structure ensures the stability of detection and improves the anti-jamming capability.
• Unlike other particle sensors, with a built-in large flow bearing blower and the control technology of automatic constant flow, MSD has the much higher and long-term operation stability and life, of course more accuracy.
• Providing multiple sensors such as PM2.5, PM10, CO2, TVOC, HCHO, Temperature and humidity.
• Using own patent technologies to minimize the influence from ambiance temperature and humidity to the measured values.
• Two power supply selectable: 24VDC/VAC or 100~240VAC
• Communication interface is optional: Modbus RS485, WIFI, RJ45 Ethernet.
• Supply an extra RS485 for WiFi/ Ethernet type to configure or check the measurements.
• Three-color light ring indicating different level of indoor air quality. The light ring can be turned off.
• Ceiling mounting and wall mounting with the tasteful appearance in different decoration styles.
• Simple structure and installation, make easy ceiling mounting easy and convenient.
• RESET certified as the grade B monitor for Green Building Assessment and Certification.
• Over 15-year experience in IAQ product design and production, abundantly applied in European and American market, mature technology, good manufacturing practice and high quality ensured.
General Data
| | |
| --- | --- |
|  Detection Parameters(max.) | PM2.5/PM10, CO2, TVOC, Temperature & RH, HCHO |
|  Output (Optional) | . RS485 (Modbus RTU or BACnet MSTP). RJ45/TCP (Ethernet) with an extra RS485 interface. WiFi @2.4 GHz 802.11b/g/n with an extra RS485 interface |
| Operating Environment | Temperature: 0~50 ℃ (32 ~122℉)Humidity: 0~90%RH |
|  Storage Conditions | -10~50 ℃ (14 ~122℉)/0~90%RH (No condensation) |
|  Power Supply | 12~28VDC/18~27VAC or 100~240VAC |
|  Overall Dimension | 130mm(L)×130mm(W)×45mm (H) 7.70in(L)×6.10in(W)×2.40in(H) |
|  Power consumption |  Average  1.9w (24V) 4.5w( 230V) |
|  Material of Shell & IP Level |  PC/ABS fire-proof material / IP20 |
| Certification Standard |  CE, FCC, ICES |
PM2.5/PM10 Data

| | |
| --- | --- |
|  Sensor |  Laser particle sensor, light scattering method |
|  Measuring Range |  PM2.5: 0~500μg/m3 PM10: 0~800μg/m3 |
|  Output Resolution |  0.1μg /m3 |
|  Zero Point Stability |  ±3μg /m3 |
|  Accuracy (PM2.5) |  10% of reading (0~300μg/m3@25℃ , 10%~60%RH) |
CO2 Data
| | |
| --- | --- |
| Sensor | Non-Dispersive Infrared Detector (NDIR) |
|  Measuring Range |  0~5,000ppm |
|  Output Resolution |  1ppm |
|  Accuracy | ±50ppm +3% of the reading (25 ℃, 10%~60%RH) |
Temperature and Humidity Data
| | |
| --- | --- |
|  Sensor | High precision digital integrated temperature and humidity sensor |
| Measuring Range | Temperature︰-20~60 ℃ (-4~140℉) Humidity︰0~99%RH |
| Output Resolution | Temperature︰0.01 ℃ (32.01 ℉) Humidity︰0.01%RH |
|  Accuracy | Temperature︰<±0.6℃ @25℃ (77 ℉) Humidity︰<±4.0%RH (20%~80%RH) |
TVOC Data
| | |
| --- | --- |
| Sensor | Metal oxide gas sensor |
| Measuring Range | 0~3.5mg/m3 |
| Output Resolution | 0.001mg/m3 |
|  Accuracy | ±0.05mg+10% of reading (0~2mg/m3 @25℃, 10%~60%RH) |
| | |
| --- | --- |
| Sensor | Electrochemical Formaldehyde sensor |
| Measuring Range | 0~0.6mg/m3 |
| Output Resolution | 0.001mg∕㎥ |
| Accuracy | ±0.005mg/㎥+5% of reading (25℃, 10%~60%RH) |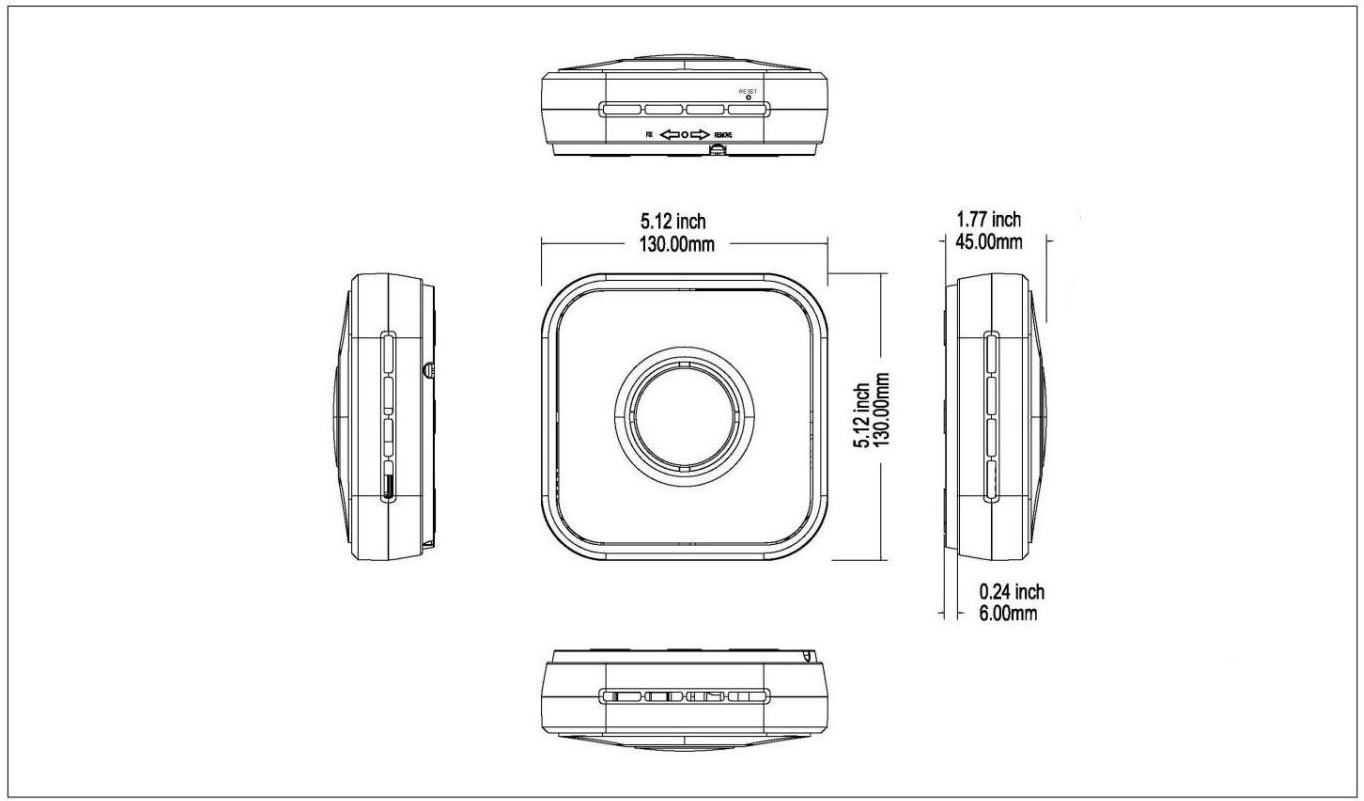 ---
---
Write your message here and send it to us